Thank you for visiting our website.
Superiieur is the first and only Japanese company specialized in improving Patient Experience and delivering various programmes for hospitals/ nursing homes.
Founded in 2015, Superiieur has worked with over 3,000 medical staffs in more than 100 hospitals / nursing homes.
We also have a group that is currently studying PX in Japan and this is the only group in the region.
Please contact us if you have any questions or comments.
e-mail: info@superiieur.com
May 17, 2016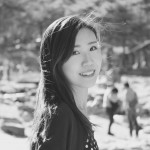 Superiieur CEO
Kaori Soga